Members and Visitors: We've updated our forum category names to help you easily navigate discussions topics. Categories are still in the same order on the homepage, just with different names! Message me with any questions. - Samantha
Interested in joining the conversation?
CLICK HERE
to become a forum member now!
Sambuca + Mojito Flavor Carts Available for Limited Time!
Hi all - Just sharing a reminder that we are currently selling Sambuca and Mojito Flavor Cartridges in 5, 20 and 40-Packs on V2.com! These Limited Edition flavors are available for a limited time only!
NOTE: I do not have any updates on other LE flavors at this time.
I personally love the Mojito flavors and the Sambuca is a real sweet treat for many! Happy shopping!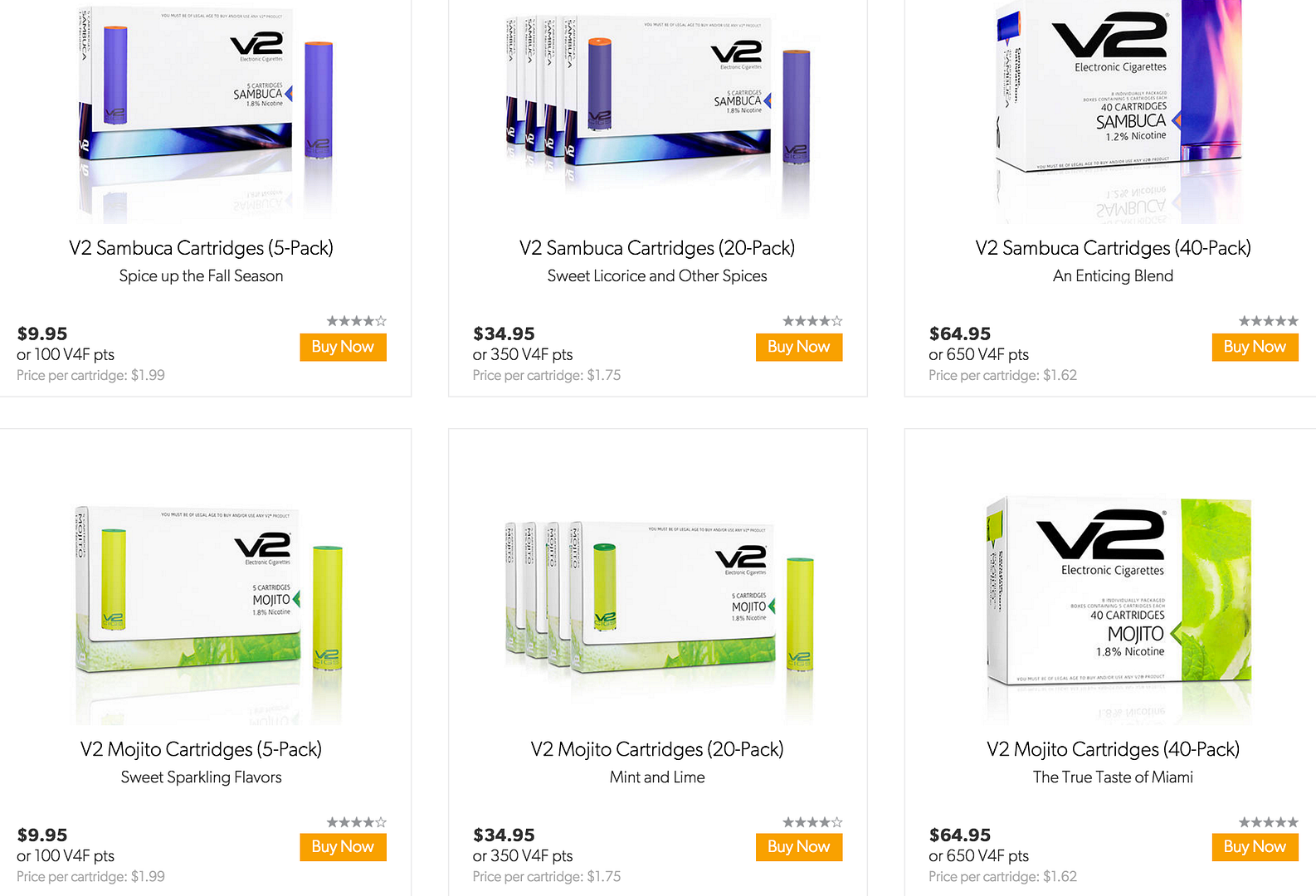 Tagged: