Really interesting article... features commentary from our CEO.
As long as there is no conflict of interest, it is refreshing that someone who understands and has worked in the vapor industry will be at the helm of potential regulations for ecigs and vaporizers. Worth the read. Wanted to share and see what you all think... will this be good for the industry and country?
https://www.bloomberg.com/politics/articles/2017-04-19/vaping-venture-poses-potential-conflict-for-trump-s-fda-nominee
President Donald Trump's pick to head the U.S. Food and Drug Administration, Scott Gottlieb, will be in charge of implementing new rules governing the e-cigarette industry after serving for more than a year on the board of a company that sells vaping products.
From March 2015 to May 2016, Gottlieb was a director of Kure Corp., a Charlotte, North Carolina-based firm that distributes e-juices and vaping pens in coffeehouse-style lounges known as vaporiums. He had a financial interest in the company as of March, according to financial and ethics disclosures, and promised to sell his stake if confirmed.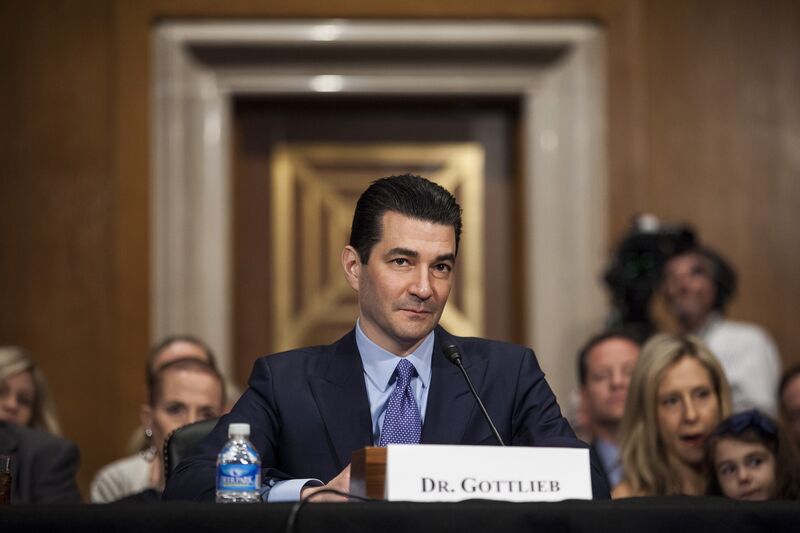 Gottlieb testifies on April 5.
Photographer: Zach Gibson/Getty Images
Gottlieb's stint at Kure may pose a conflict as the FDA decides how vigorously to enforce the new vaping rules, issued in May 2016, that upend the economics of the previously unregulated industry.
"How to regulate e-cigarettes is one of the most critical questions on tobacco regulation that the FDA is going to be facing in the coming years,'' said Vince Willmore, a spokesman for Washington-based Campaign for Tobacco-Free Kids. "Given his financial interest in an e-cigarette retailer, Dr. Gottlieb clearly has a conflict of interest.''