Members and Visitors: We've updated our forum category names to help you easily navigate discussions topics. Categories are still in the same order on the homepage, just with different names! Message me with any questions. - Samantha
Interested in joining the conversation?
CLICK HERE
to become a forum member now!
Introducing the V2 Standard E-Liquid Kit!
We are excited to introduce the V2 Standard E-Liquid Kit! This entry-level starter kit includes two V2 Classic Batteries in your choice of color, length and model; two 25 ml bottles of V2 Platinum E-Liquids, one 3-pack of EX Blanks and the V2 Charger Kit.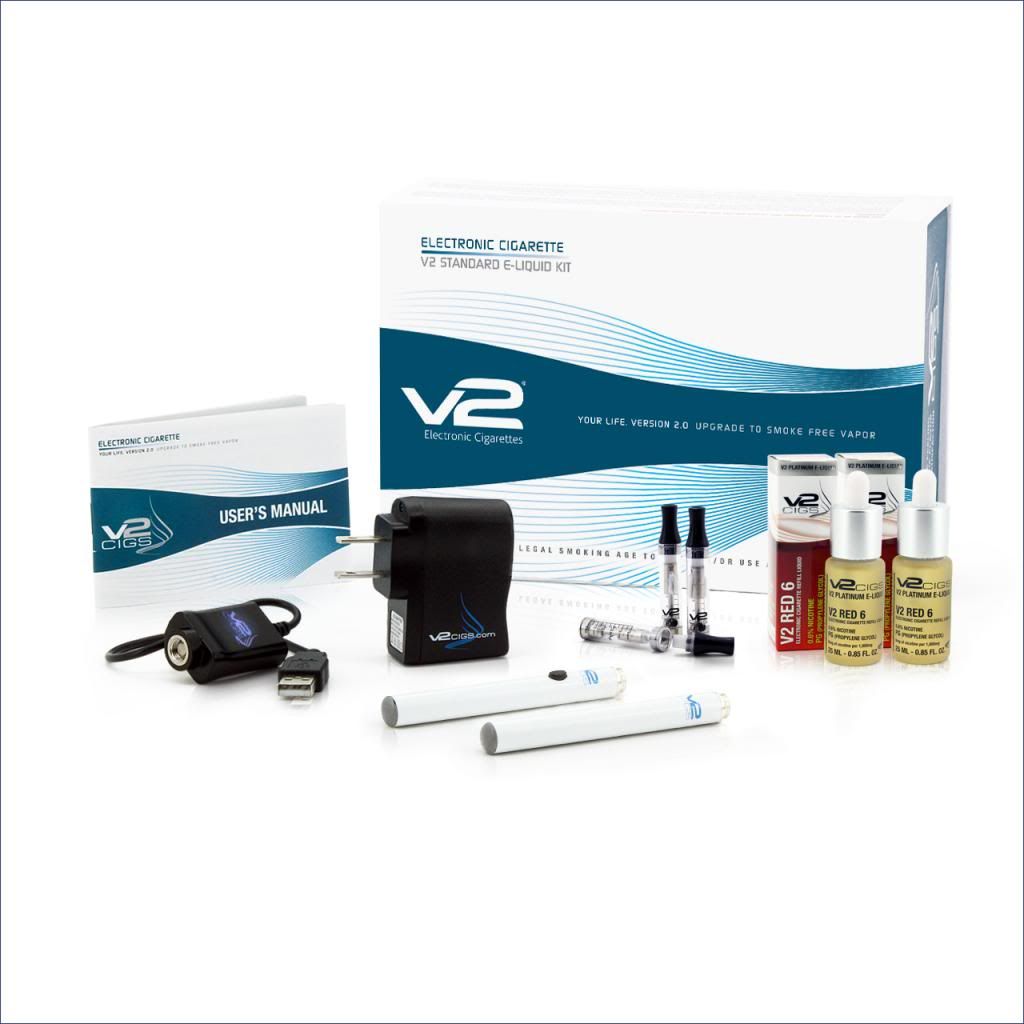 Tagged: